Sadler Law Firm's title examination team includes a strong core group of experienced energy attorneys who understand the energy business and have a wealth of experience in the examination of title and the preparation of title opinions for drilling, division orders, financing transactions and acquisitions.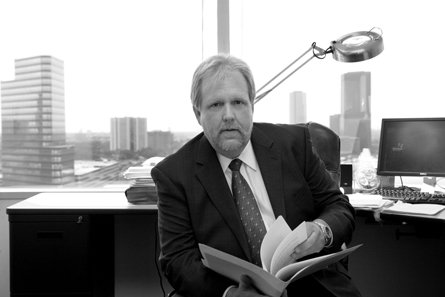 From our offices in Houston, Texas, we have conducted title examinations and prepared title opinions covering lands and oil and gas properties in more than 120 Texas counties, as well as in California, Colorado, Connecticut, Kansas, Louisiana, Montana, New Mexico, North Dakota, Ohio, Oklahoma, Pennsylvania, Utah, West Virginia, Wyoming, on offshore state and federal leases, and on lands under the control of the U.S. Bureau of Land Management and the Bureau of Indian Affairs.
The firm has more than forty attorneys who primarily focus their work on title examination.  Sadler Law Firm has attorneys licensed in 17 states, including California, Colorado, Connecticut, Kansas, Louisiana, Maryland, Montana, New Mexico, North Dakota, Ohio, Oklahoma, Pennsylvania, Texas, Utah, Washington, West Virginia and Wyoming.
Sadler Law Firm has completed thousands of title examinations. This library of opinions gives us an institutional knowledge of the ownership of tracts of land throughout the State of Texas, which can save our clients the considerable time and expense involved with researching old chains of title. In the course of title examination, our attorneys often coordinate the activities of abstractors, landmen and lease brokers in securing materials necessary to establish the ownership of property.
Our title opinions provide detailed information on existing encumbrances that could affect the acquisition, financing or development of a property. Without an accurately researched and properly prepared title opinion, oil and gas operators run the risk of major financial consequences, including unnecessary and costly litigation.
Several years ago we started building a drafting guide, similar to a form book, with standardized formatting for the various parts of a title opinion. The purpose was to assist in the drafting process and reduce the time required to complete the review process.
The firm has increased the number of paralegals at the firm to the ratio of one paralegal for every three or four attorneys. The purpose was to reduce the number of attorney billable hours expended on the drafting and review process, and to increase the amount of drafting, document preparation and review process conducted by paralegals at a much lower billable rate. The other purpose was to utilize attorneys for legal review and interpretation, as opposed to more ministerial activities.
All of these actions have been aimed at streamlining our process for the generation of title opinions and to gain increased flexibility in the range of options we are able to offer for title opinions in order to better meet the needs of our clients.
Additionally, to accommodate the needs of our clients in developing urban areas, we can offer alternatives to the traditional Original Title Opinion/Supplemental Title Opinion/Division Order Title Opinion, which is the hallmark of the exploration and production cycle.
We also understand the importance of cost controls given the present commodity prices, and the nature of certain unconventional resource plays. As such, we are open to discussion of alternate billing methods, for example, flat-rate billing for title opinions or volume discount billing rates for all staff.
We have handled prospects of all sizes, from one tract prospects to subdivision prospects containing hundreds of tracts. Regardless of the size of your project, Sadler Law Firm has the manpower and energy to get the job done in the most efficient and cost effective manner.