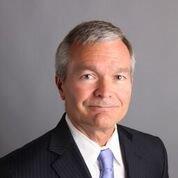 Douglas G. Rosener received his J.D. from the University Of Texas School Of Law, and his B.S. in Business Administration, with highest distinction, from the University of Kansas.  Doug established his oil and gas law firm in Texas in 2004.  Prior to 2004, Doug first served as a field landman and subsequently was employed at United Resources, LP as senior landman.  Prior to moving to Texas in 1995, Doug practiced law in a small Nebraska town, where he also served for several years as city attorney and deputy county attorney.  He is a member of the Oil, Gas and Energy Resources Law Section of the State Bar of Texas, and the Austin Professional Landmen's Association.
EDUCATION
University of Texas School of Law, J.D.
Kansas University, B.S.
BAR ADMISSIONS
Texas
CONTACT INFO